The Google Cloud documentation team has been hard at work to provide you with a better documentation experience. These changes help us create a more consistent experience across the developer documentation site, and they lay the groundwork for future improvements. We started this work in 2019 and are rolling out more updates in 2020. Here's a roundup of changes that you'll notice and some notes about why we've made them.
Refreshed layout
We've been making changes to the layout and organization of the documentation pages to make it easier for you to find the content you're looking for. We started right with the home page for the Google Cloud documentation set. The new layout puts front and center some of the most popular information—basics, platform comparisons, enterprise onboarding, programming, and more: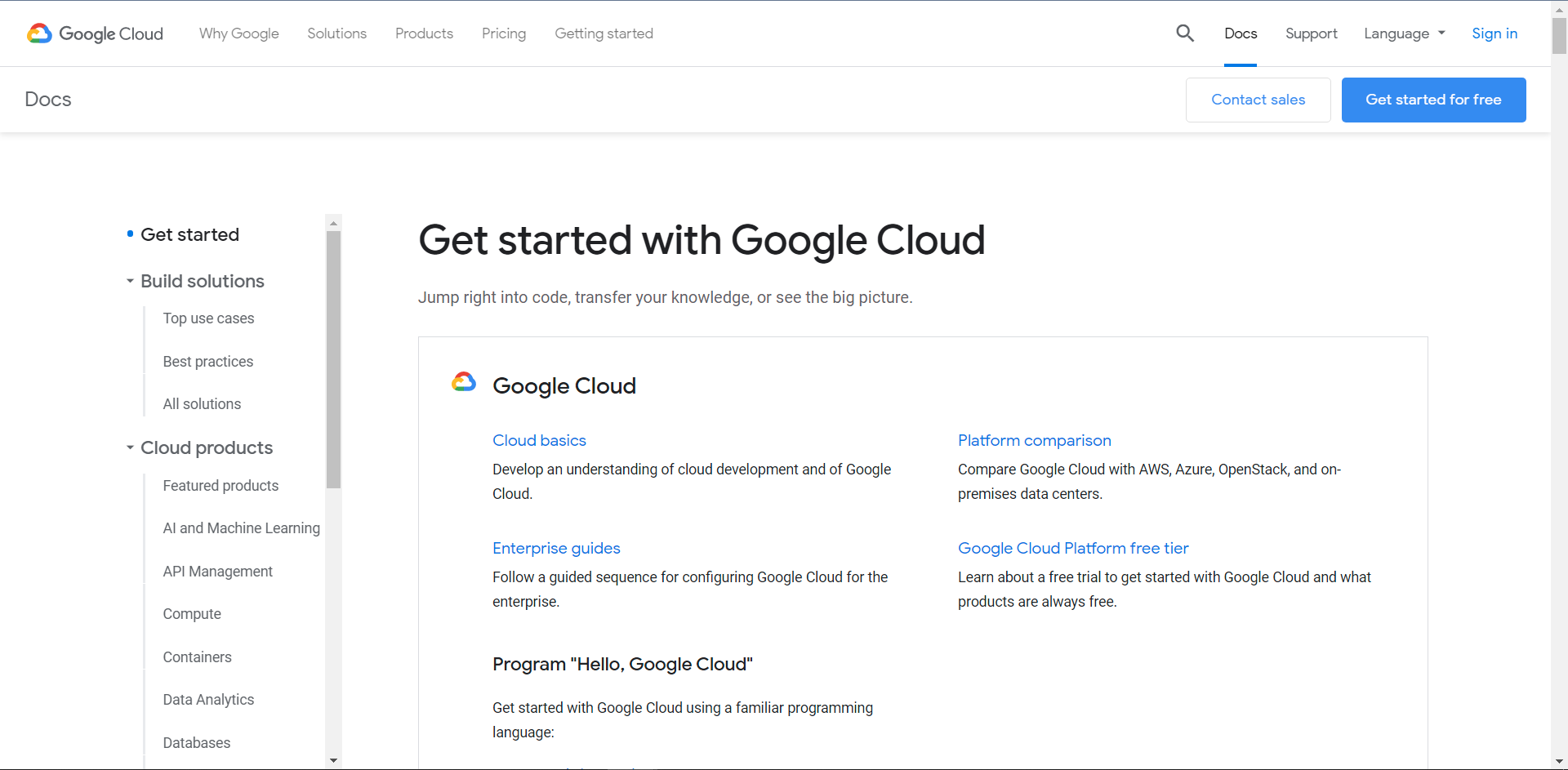 The navigation has also been reorganized to make it easier to find content. You'll see tabs across the top (Guides, Reference, Support, and Resources) that pull together related content. Are you looking for a how-to guide? Click the Guides tab. What about API reference documentation? Click the Reference tab.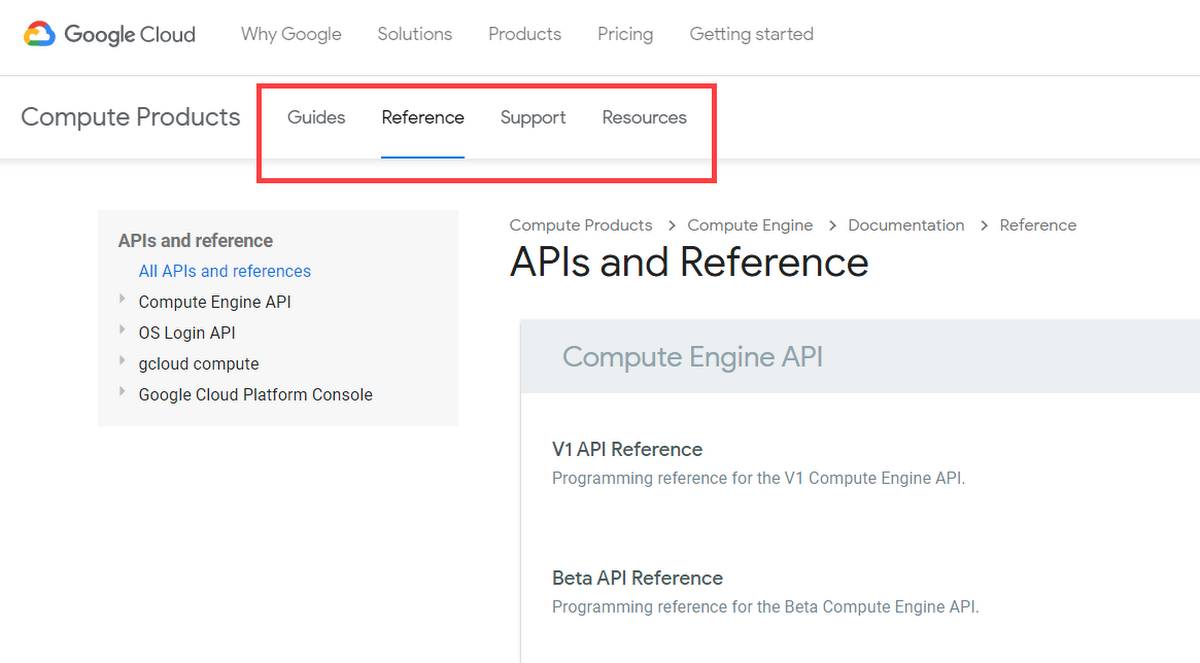 Because content is organized using the tabs at the top, the left-hand navigation pane is easier to scan. It also now stays in place instead of scrolling up with the content.
Faster pages, offline pages
Under the hood, we reimplemented the site as a Progressive Web App. For our readers, this means:
Faster and smoother loading.
A good reading experience even under uneven networking conditions.
Eventual support for reading pages offline. This feature is still under development, but the framework is in place to make it happen.
Easier to provide feedback
We want to hear from you! We've made it easier to tell us what you think. If you want to leave a quick rating, you can leave feedback at the top of the page, the way you've always been able to:

You can also leave us feedback when you get to the end of an article—you don't have to scroll to the top: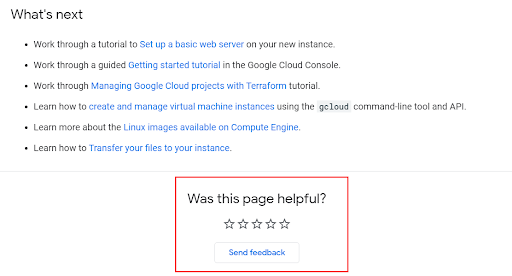 This feedback goes directly to the documentation team for that page, and we use it to make continuous improvements to the docs.
Go directly to the Google Cloud Console
Let's say you're reading documentation about a Google Cloud feature, and, of course, you want to try it out. Did you know that you can click the Console button at the top of the documentation page and go straight to the console?

Easier to switch languages
Do you want to read documentation in a different language? We've made the language picker easier to find and use by moving it to the header from the footer: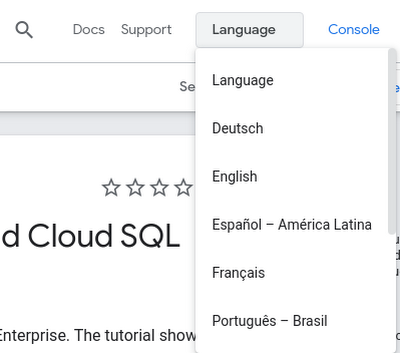 Mike Pope
Source: Google Cloud Blog
---
For enquiries, product placements, sponsorships, and collaborations, connect with us at

[email protected]

. We'd love to hear from you!
---
Our humans need coffee too! Your support is highly appreciated, thank you!