The United Nations and Tencent announced a new and innovative global partnership for the organization's 75th anniversary. As the entire world is combating the Coronavirus pandemic, international cooperation and solidarity are more critical than ever. Tencent will provide the #UN75 campaign with videoconferencing and digital dialogue tools to boost the online outreach and promotion of the initiative.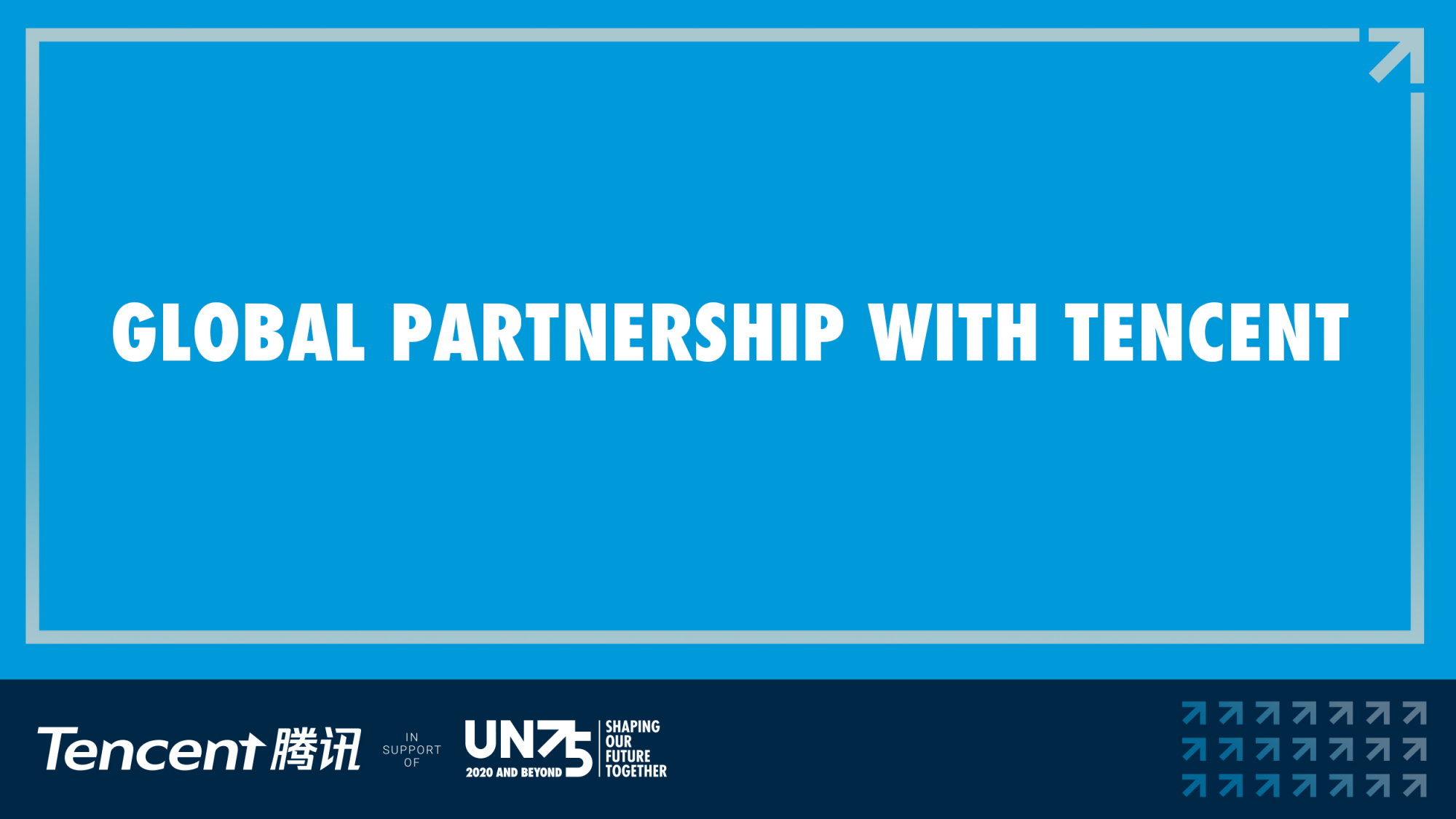 "As we are strengthening the UN75 initiative in the digital space and adapting to the current constraints, this partnership could not have been more timely and valuable. We are grateful to Tencent for their generous support to the UN75 initiative. Their dialogue tools and videoconferencing services will greatly enhance our capacity to reach out to more people across the globe. Tencent's technology and global outreach is particularly important to reach young people. As one of the world's largest tech companies, Tencent's support for the UN75 campaign sets an important example" said Fabrizio Hochschild, Special Adviser to the Secretary-General on the Preparations for the Commemoration of the United Nations' 75th Anniversary.
"Global collaboration not only plays a vital role in human well-being and our future, but is also the key to fighting the current global pandemic. Tencent is honored to participate and facilitate UN75 global conversations. We will spare no effort in providing technical solutions to support online meetings and idea exchanges for the UN, with the aim of bringing the global village even closer together and overcoming global threats through extensive dialogue and cooperation." said Martin Lau, President of Tencent.
For UN75, the United Nations is calling on people all around the world to engage in a global dialogue and empowering partners to organize and participate in online discussions of any scale with the help of Tencent's VooV Meeting platform, WeChat Work, and Tencent Artificial Intelligence Simultaneous Interpretation (Tencent AI SI).
The #UN75 campaign is gathering solutions, opinions and concerns for the future we want, and the UN we need, through online dialogues and its 1-minute survey www.un75.online The survey will be disseminated and promoted through Tencent's social networking, gaming, media, video and advertising platforms. Tencent is a China-based top-five global internet and technology company.
The views and ideas generated through the #UN75 initiative will be presented to world leaders at a high-profile event during the 75th Session of the General Assembly, 21st of September 2020. Learn more on www.un.org/un75
---
For enquiries, product placements, sponsorships, and collaborations, connect with us at

[email protected]

. We'd love to hear from you!
---
Our humans need coffee too! Your support is highly appreciated, thank you!