For some time now, the blockchain ecosystem of the Greater Zurich Area has comprised far more than just cryptocurrencies. This technology is being advanced and applied in the field of logistics in particular. In this regard, key stakeholders are working to deliver a vision of more secure, more transparent and more efficient logistics processes.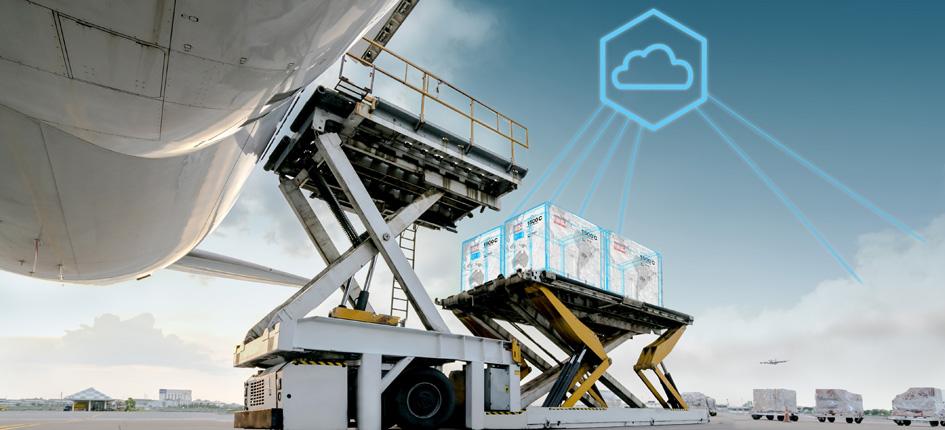 The Greater Zurich Area has been rapidly developing into an innovative hotspot for blockchain solutions – and this is no longer solely limited to cryptocurrencies. Distributed Ledger Technology (DLT) is making waves within the logistics industry by offering transparent transactions that both increase efficiency and cut costs. "There is huge potential to integrate a variety of parties along the logistics value chain", comments Carla Bünger, co-founder and CEO of the technology enterprise KORE Technologies, which maintains locations in both Zug and Zurich. She is of the view that the use of blockchain technology in the field of logistics has always been pre-destined. KORE offers companies business modeling services and software implementation with the aim of using blockchain to simplify logistics processes, among other aspects.
Huge potential for efficient and secure delivery processes
The prospects for the use of blockchain within the logistics sector are promising: DLT facilitates transparent transactions even when a large number of parties are involved, in addition to allowing administrative processes to be executed digitally. "For the average delivery, just over two-thirds of the final costs can currently be apportioned to administrative processes", Bünger states. "With a transparent blockchain solution, however, any administrative inefficiencies can be rectified". DLT can also be used to render products such as drugs and medication secure against forgery. Once a product is registered on the blockchain, it can no longer be deleted. In this way, the software developed by KORE is therefore contributing to the security of transported goods.
Solutions from Greater Zurich used around the world
One of KORE's customers is the logistics firm SkyCell. The company, whose largest office is located in Zurich, offers air cargo transportation containers for global shipments of temperature-sensitive pharmaceutical products. To this end, a blockchain-based software from KORE is used. This allows the state of the cargo to be monitored at any time and enables real-time interventions. In the future, this process will be digitalized, allowing an entire paper dossier on the container to be replaced by a single QR code, which can then simply be scanned each time it is handed over. In addition to globally active companies, local firms such as the Zurich-based fruit importer Bananen + Frucht AG also rely on the blockchain solution from KORE in order to clearly map their logistics chains and secure efficiency gains.
Networking contributes to strong blockchain ecosystem
In Zurich, companies such as KORE are reliant not only on strong cooperations and exchanges with universities but also on networking among each another. Relationships are cordial and the mutual support within the blockchain ecosystem impacts their mutual success too. "There is a good dynamic here between many companies that complement each other", says Bünger.
This is not least attributable to the short distances between the companies themselves, Andreas Heizmann states further. "Thanks to the tight-knit network of various stakeholders, there is excellent access to information", comments the co-founder and CEO of the company Xatena. He believes that it is a great advantage for his firm to be located within "cycling distance" of the allied company Modum, which, like Xatena, is active in the field of digitalizing supply chains.
Caterina Beffa, Media and Communications Officer at Modum, takes a similar view: "We appreciate and respect each other here", she comments.
This success story was first published by Greater Zurich Area Ltd (GZA) By Smilla Diener
---
For enquiries, product placements, sponsorships, and collaborations, connect with us at

[email protected]

. We'd love to hear from you!
---
Our humans need coffee too! Your support is highly appreciated, thank you!