Update brings a fresh, new design, enhancements to Safari, Messages, Maps, and privacy, and is engineered for Apple's powerful M1 chip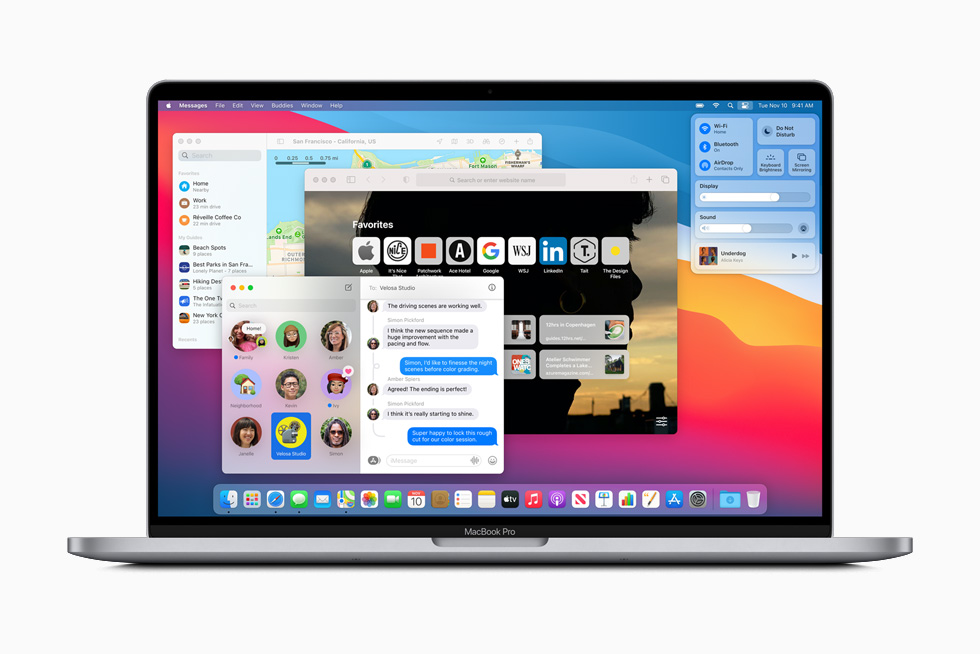 macOS Big Sur, the latest version of the world's most advanced desktop operating system, is now available to Mac users as a free software update. 
Big Sur
 introduces a beautiful redesign and is packed with new enhancements for key apps including Safari, Messages, and Maps, as well as new privacy features. And Big Sur has been engineered, down to its core, to take full advantage of all the power of the M1 chip to make the macOS experience even better for the new 
13-inch MacBook Pro, MacBook Air, and Mac mini
. The combination of Big Sur and M1 truly takes the Mac to a whole new level with incredible capabilities, efficiency, and more apps than ever before, while maintaining everything users love about macOS.

Refreshed Design: Focused and Familiar
Big Sur delivers a spacious new design that makes navigation easier, while putting more controls at users' fingertips. From the curvature of window corners to the palette of colors and materials, the thoughtful design will benefit everyone from first-time Mac owners to the most demanding pros. Dock icons retain their Mac personality while also appearing more consistent across the Apple ecosystem for a more cohesive look and feel. And a new design for apps makes it easier for users to stay focused on their content and interact with apps. Buttons and controls appear when needed and recede when they are not — reducing visual complexity and bringing the most relevant content to the forefront.
The all-new Control Center gives users quick access to controls for Do Not Disturb, displays, keyboard brightness, and more, right from the menu bar. Users can see more relevant information at a glance in the updated Notification Center, including interactive notifications and redesigned widgets.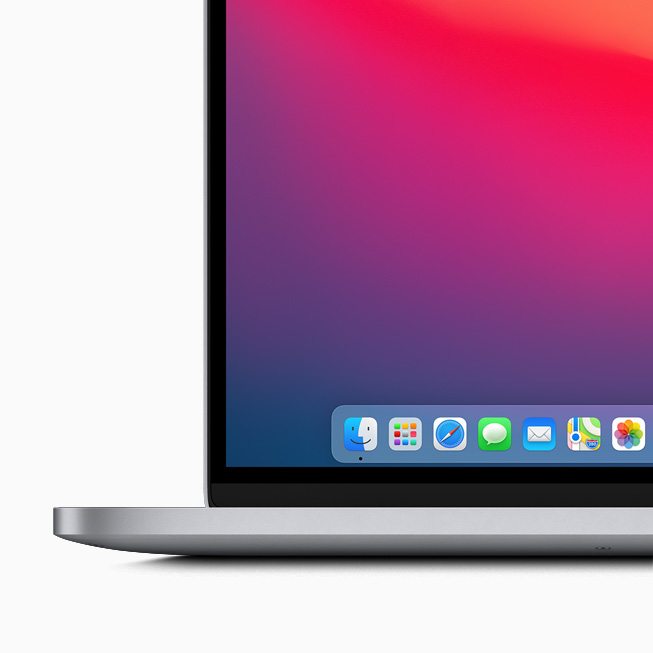 The new Control Center gives users access to controls right from their desktop.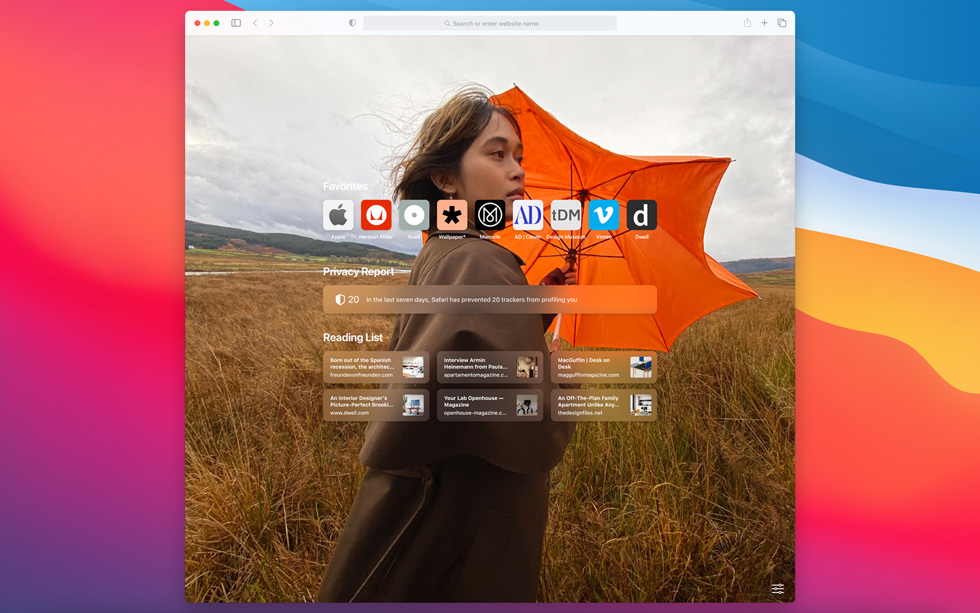 Building on the browser's pioneering user privacy features, Safari comes with an innovative new Privacy Report that gives users an instant snapshot of trackers Safari prevents from profiling them on the web. New tools like data breach password monitoring keep an eye out for saved passwords that may have been compromised — all without revealing a user's account information, not even to Apple. And to prevent extensions from having access to the websites users visit, the tabs they have open, and, in some cases, even what they type, Safari prompts users to choose when and which websites can work with a Safari extension.
With an incredible boost in performance, amazing efficiency, new customization options, and enhanced privacy features, Safari delivers the best browsing experience on the Mac.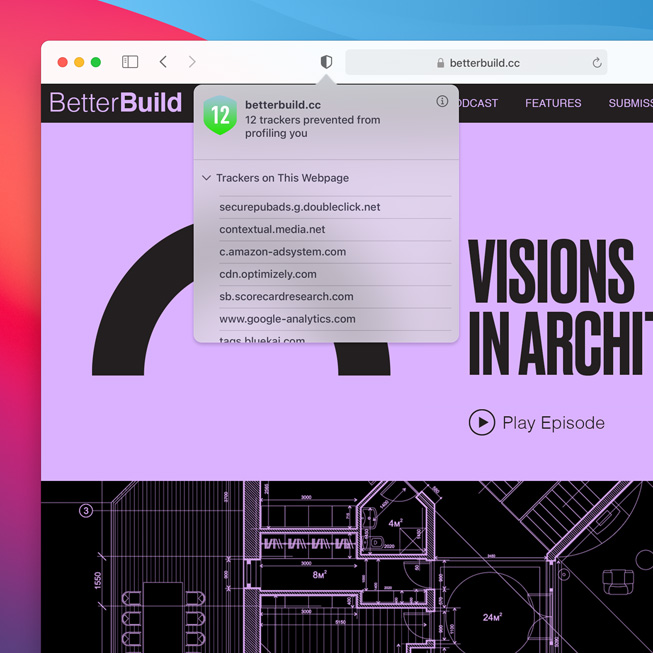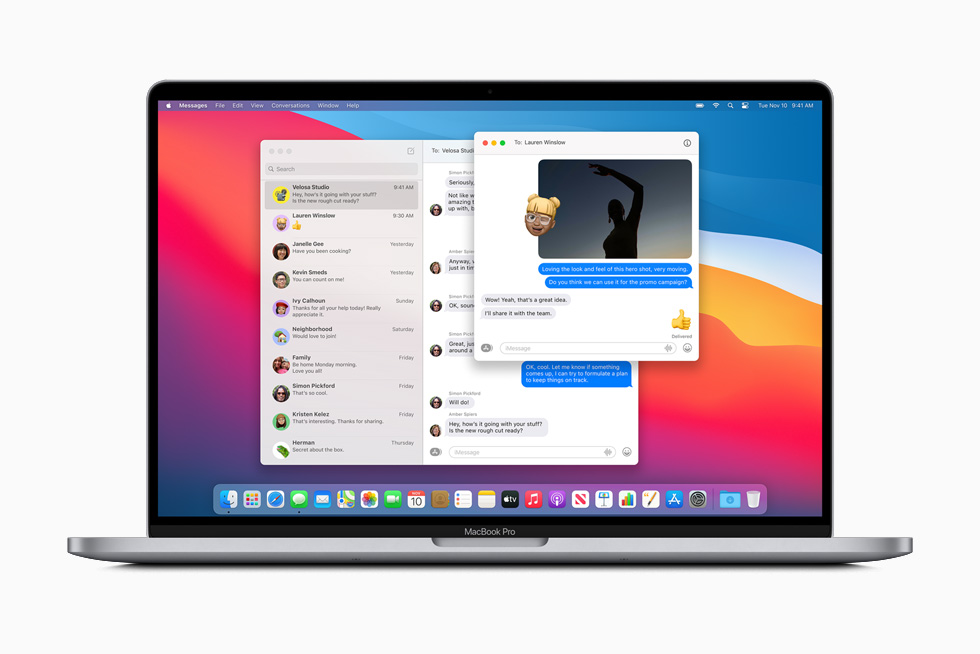 Privacy: Greater Transparency and User Control
Privacy is at the core of the Mac experience, and Big Sur expands on its industry-leading privacy to bring new levels of transparency and give users more control over their data. Coming later this year, the Mac App Store will include a new section on each product page showing a developer-reported summary of the privacy practices of an app. Inspired by the convenience and readability of food nutrition labels, the information offered includes the types of data the apps might collect — such as contact information, or location — and whether they are shared with third parties for tracking.
Developers: Bringing More Apps Than Ever to the Mac
With Big Sur, Apple's community of more than 28 million developers have access to the tools they need to create amazing experiences for iOS, iPadOS, macOS, watchOS, and tvOS. Developing apps is now even easier, as macOS provides a range of incredible technologies to simplify the transition to Apple silicon. Xcode 12 makes it easy for developers to update their existing Mac apps to Universal 2 application binaries, adding native support for both M1- and Intel-based Macs within a single app. Universal apps are quite simply the fastest, most powerful Mac apps available, with access to the full power of the M1 chip. And with the Neural Engine now coming to the Mac, developers have new opportunities for amazing machine learning apps.
Rosetta 2 is the new technology in Big Sur that enables existing Intel apps not yet upgraded to Universal to run seamlessly on Macs with Apple silicon. With the power of Metal and M1, developers will see some of their most graphically demanding apps perform even better under Rosetta 2 than they did running natively on previous Macs with integrated graphics. Developers can also choose to make their iPhone and iPad apps available to Mac users without doing any extra work, so users get access to a greater range of apps than ever before. And the foundations of Big Sur are optimized to unlock the power of M1, including developer technologies from Metal for graphics to Core ML for machine learning.
When Mac Catalyst debuted with macOS Catalina last year, developers were able to easily bring their iPad apps to the Mac. Now, Mac Catalyst apps automatically inherit the new design of Big Sur, and developers get access to powerful new APIs for greater control over the look and behavior of their apps. SwiftUI also gets a major upgrade, enabling developers to write entire apps and widgets with shared code across all Apple platforms and easily add custom Mac features.
Availability
macOS Big Sur is available today as a free software update. For more information, including compatible Mac models, visit 
apple.com/macos/big-sur
.
1.  "World's fastest browser," "industry-leading battery life," and "loads frequently visited sites an average of 50 percent faster than Chrome": Testing conducted by Apple in October 2020 on production 1.4GHz quad-core Intel Core i5-based 13-inch MacBook Pro systems with 8GB RAM, 256GB SSD, and prerelease macOS Big Sur. Battery life tested with display brightness set to 12 clicks from bottom or 75 percent. Safari tested with HD 1080p content, Chrome and Firefox tested with HD 720p content, all on macOS. Not all features are available on all devices. Performance compared to other browsers on Mac and PC using JetStream 2, MotionMark 1.1, and Speedometer 2.0 benchmarks and Windows 10 Home, version 2004, running in Boot Camp. Scores represent browsers that completed the test. Tested with prerelease Safari 14.0.1, Chrome v86.0.4240.75, and Firefox v81.0.1 on macOS, as well as Chrome v86.0.4240.75, Microsoft Edge v86.0.622.38, and Firefox v81.0.1 on Windows Home, with WPA2 Wi-Fi network connection. Page load performance tested using snapshot versions of 10 popular websites under simulated network conditions with prerelease Safari 14.0.1 and Chrome v85.0.4183.121 on macOS. Performance will vary based on usage, system configuration, application workload, network connection, and other factors. "Up to 1.5x speedier at running JavaScript and nearly 2x more responsive": Testing conducted by Apple in September and October 2020 using JetStream 2 and Speedometer 2.0 performance benchmarks. Tested on preproduction MacBook Air and Mac mini systems with Apple M1 chip and 8-core GPU, as well as production 1.2GHz quad-core Intel Core i7-based 13-inch MacBook Air systems and 3.6GHz quad-core Intel Core i3-based Mac mini systems, all configured with 16GB RAM, 2TB SSD, and prerelease macOS Big Sur. Tested with prerelease Safari 14.0.1 and WPA2 Wi-Fi network connection. Performance will vary based on system configuration, network configuration, network connection, and other factors.
---
Our humans need coffee too! Your support is highly appreciated, thank you!