This guide shows you how to create a Google Cloud account and obtain the 300 $ free credits.
The Google Cloud Platform is available for those who have already tried or are using other Cloud Service Providers like Amazon Web Service and Microsoft Azure.
Prerequisites
A Google or Gmail account

Credit card or payment account
Steps
1. Login to the Google Cloud console. You will be prompted to enter your email address then your credentials.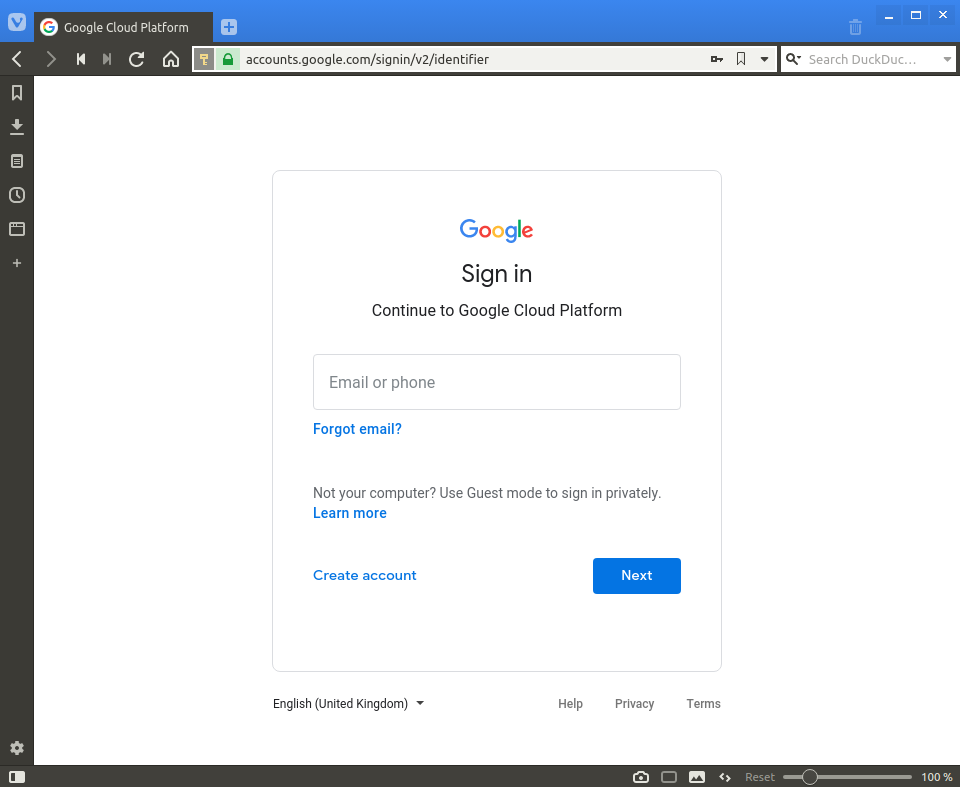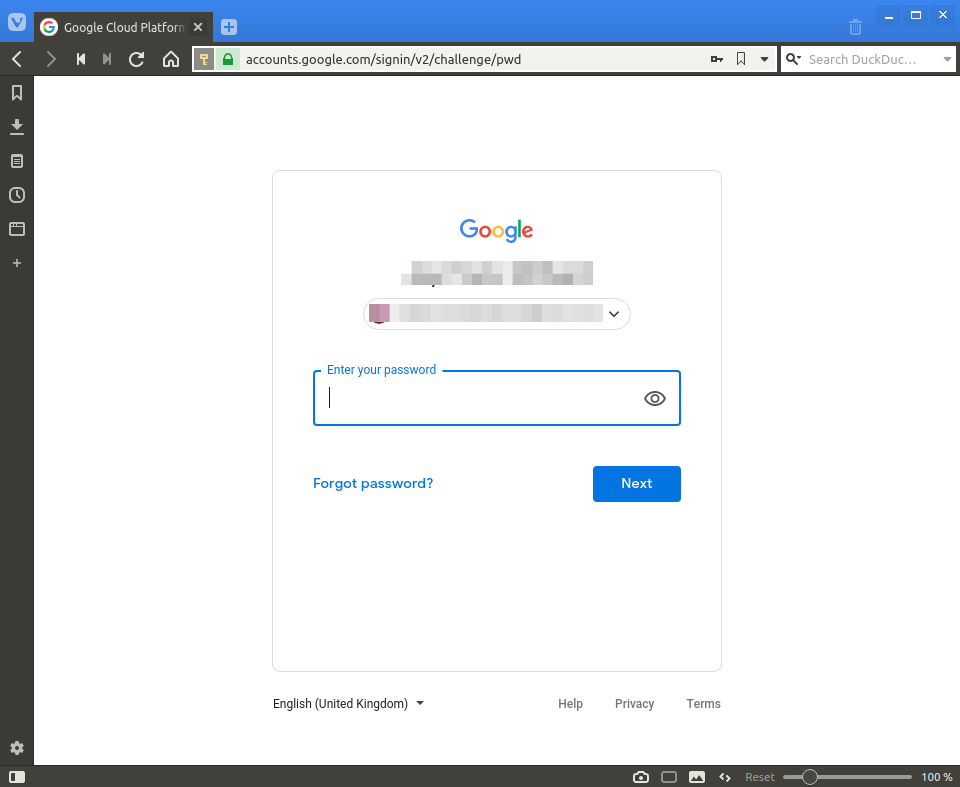 Security tip. Consider enabling additional security such as 2-step verification. Especially now that you will be adding your credit card or payment option in the later steps.
2. Immediately you'll be redirected to the Google Cloud Platform (GCP) dashboard. If you are a new user you will see at the top an invitation to activate your free trial. Click on the "Activate" button on the upper right section.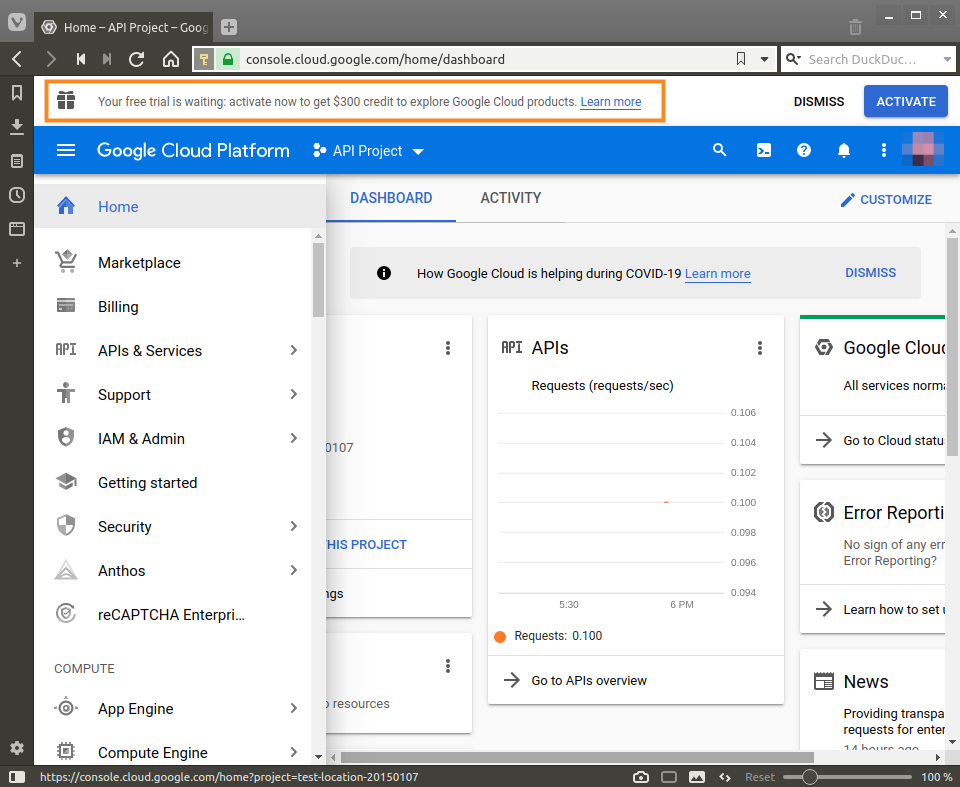 Or if you have clicked on the "Dismiss" on the notification. Select "Billing", then "Manage billing accounts", and "Add billing account".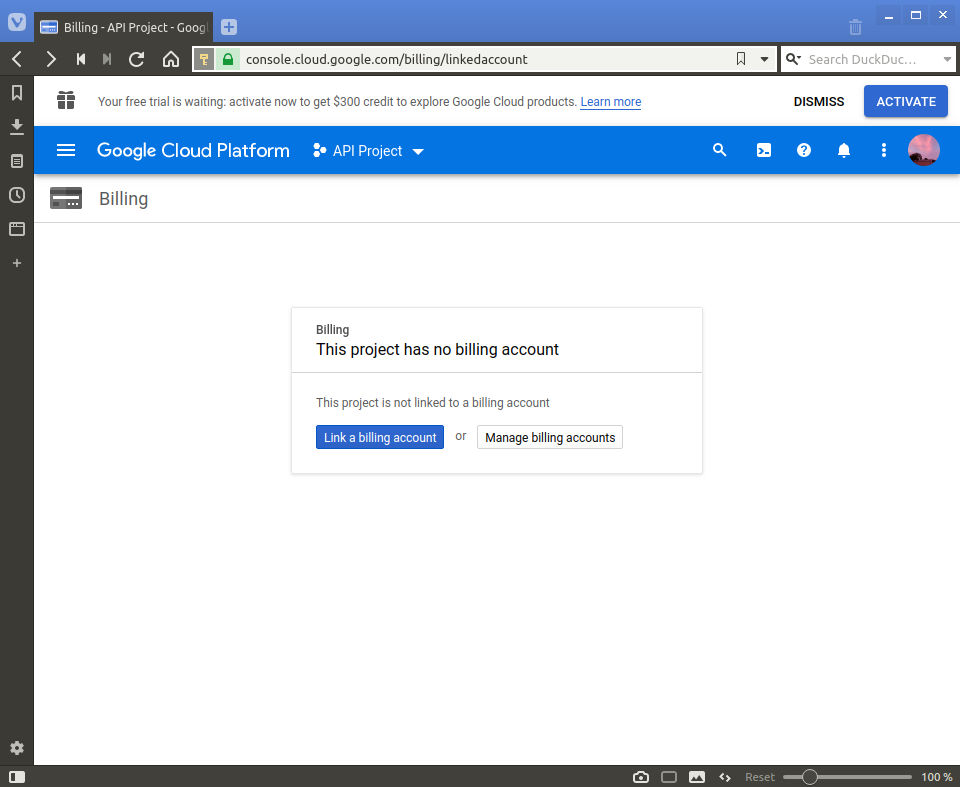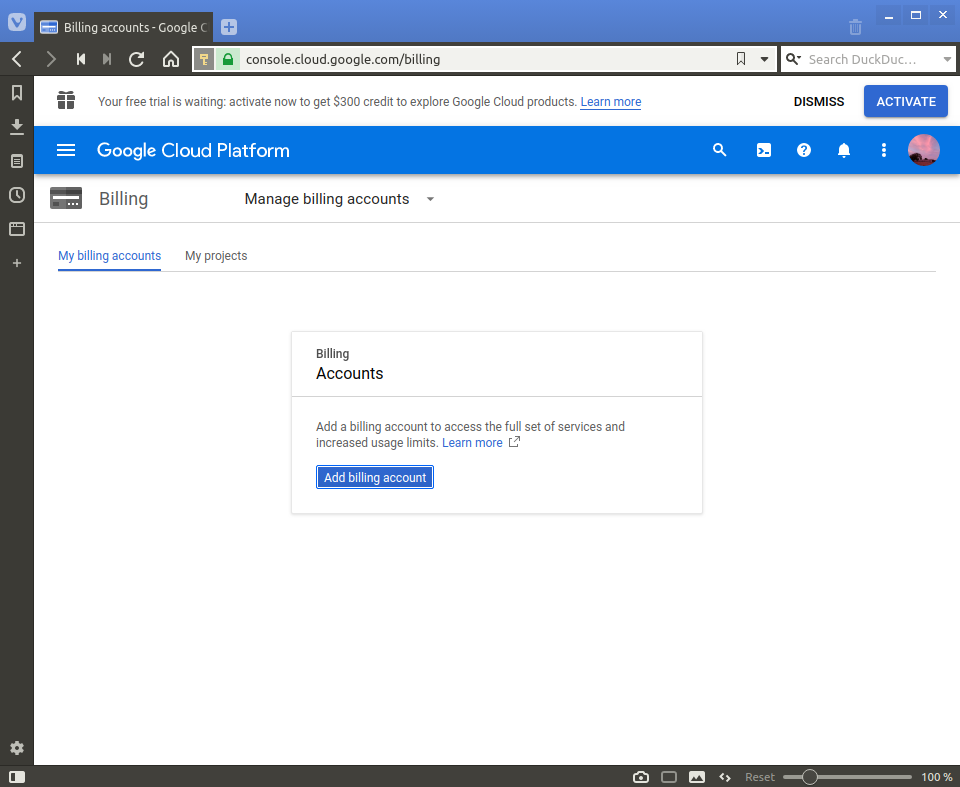 3. The new page will allow you to select your country. Set your country and click on the checkbox to accept the terms of service.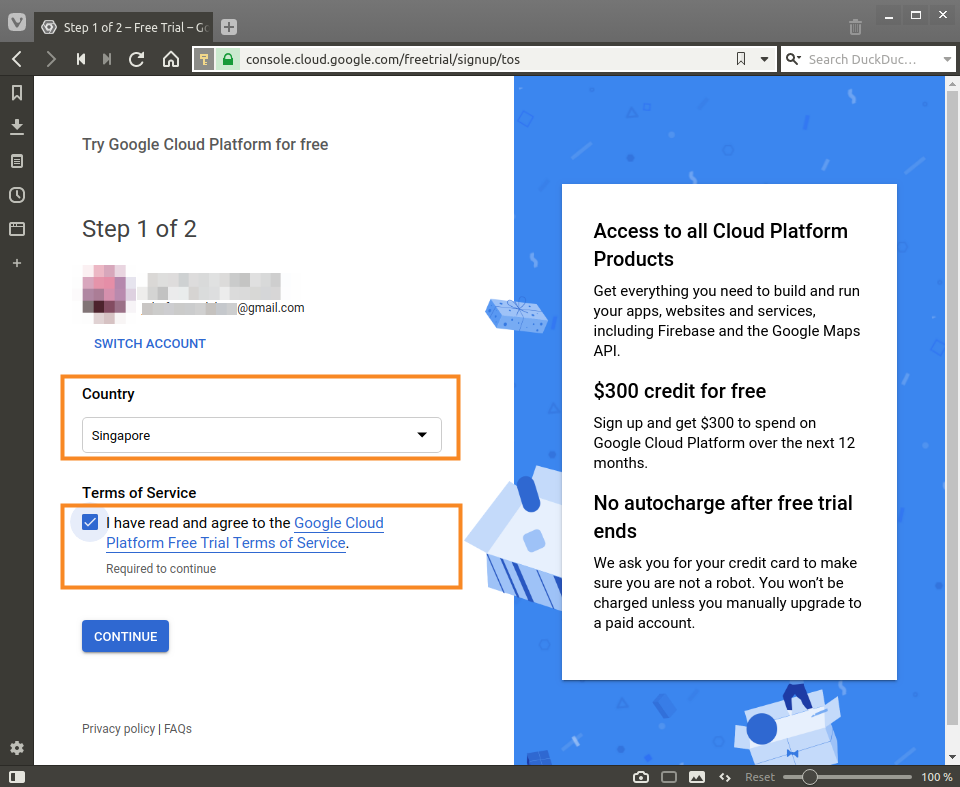 4. The next step involves the payment account information. If you have an existing payment profile (i.e. you use your Google account to purchase at the Google Play Store), this will be pre-filled. If not, choose to create a new payment profile, using the "Create Payment Profile" option.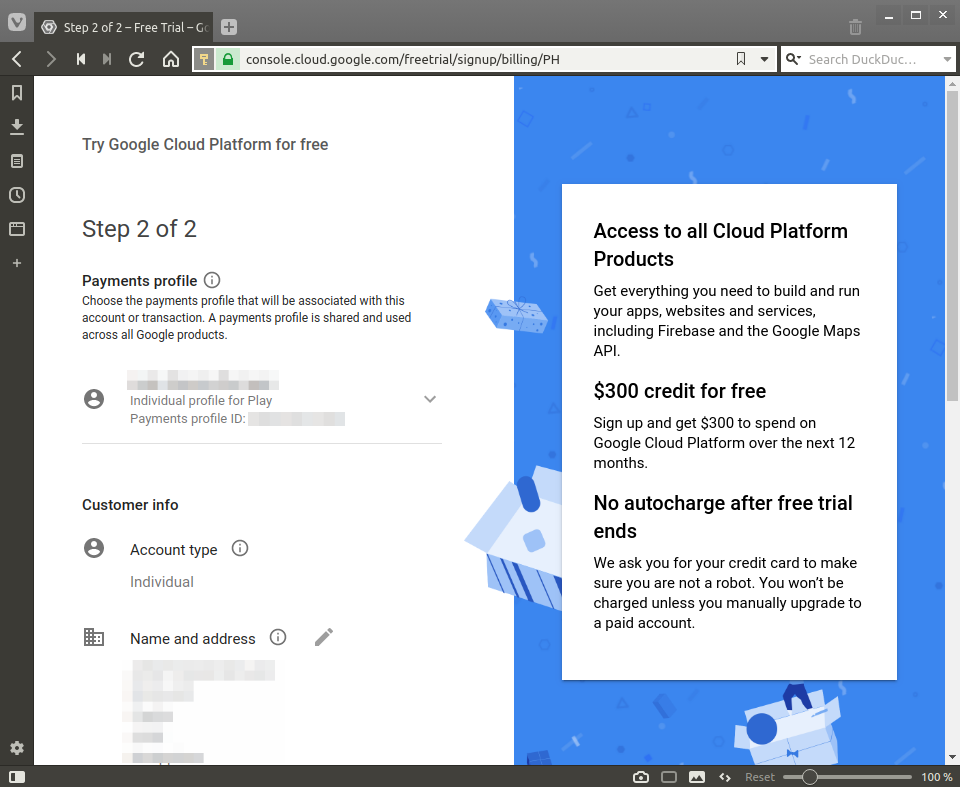 For creating new account.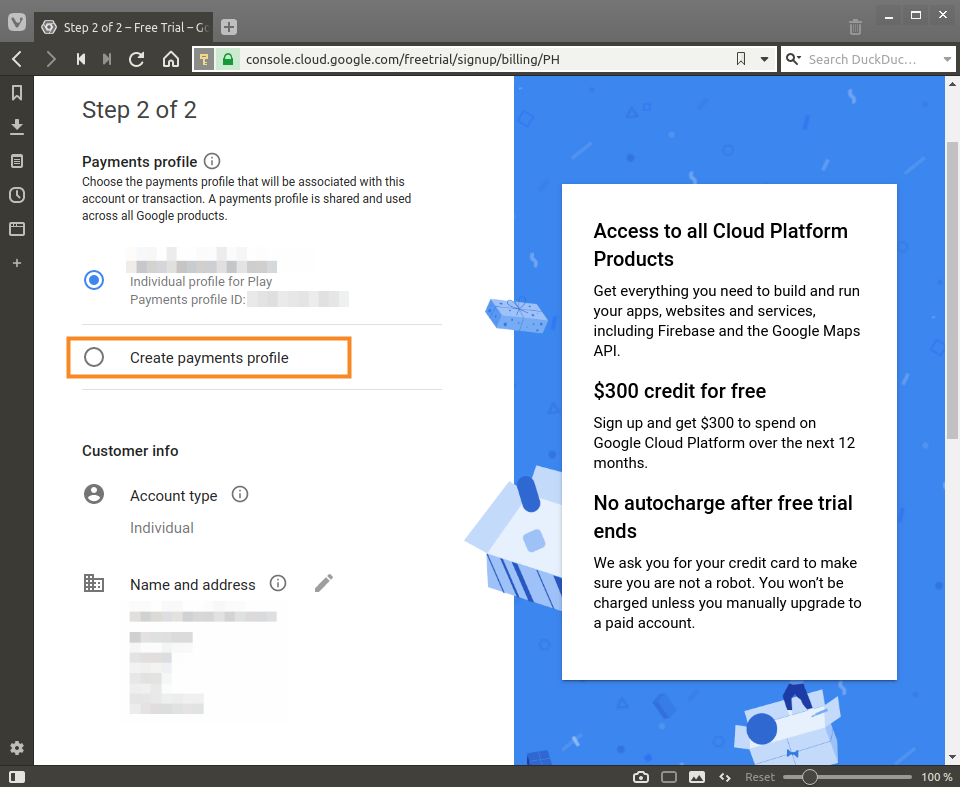 5. Scrolling through the bottom you will see the Payment method. Enter your card number, card expiry date and CVC or card security code. Then click on the "Start My Free Trial" button.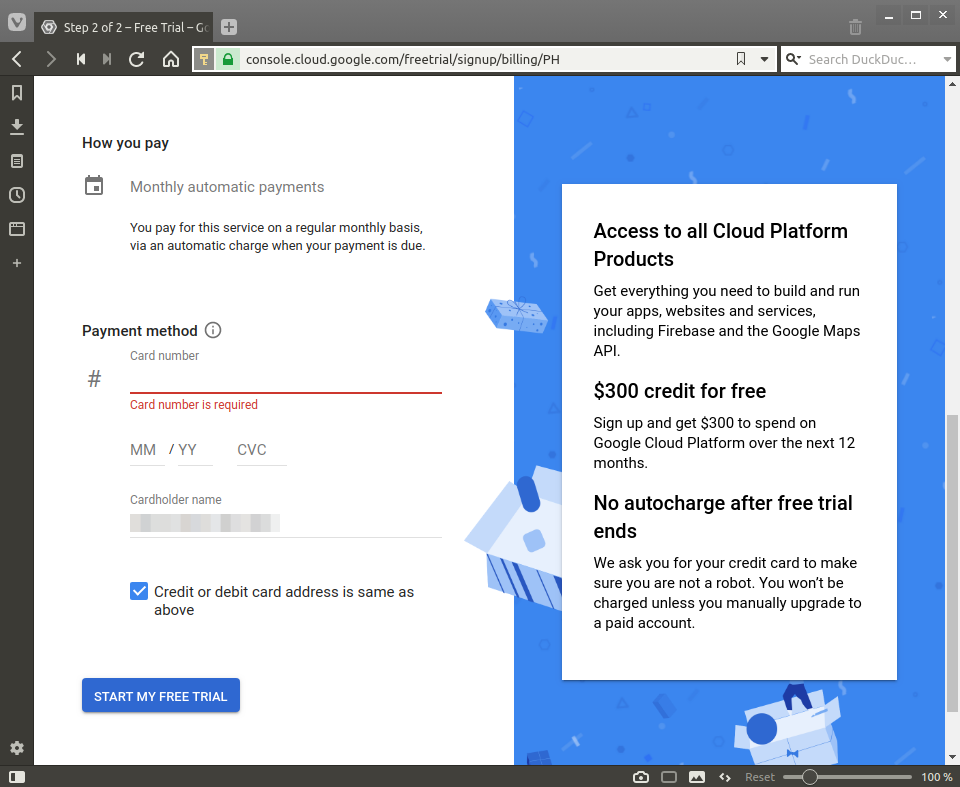 Warning! Note that you cannot use prepaid or debit cards.
6. After successful verification from and setup of your billing account. You will be welcomed by the GCP dashboard with a message about your free credit.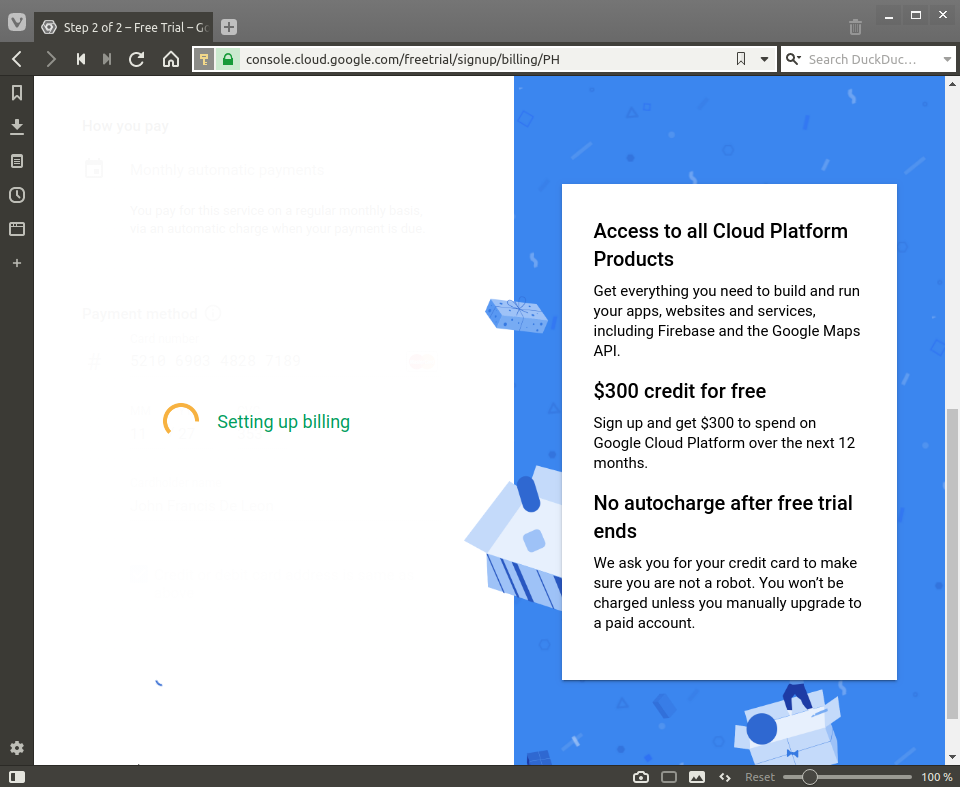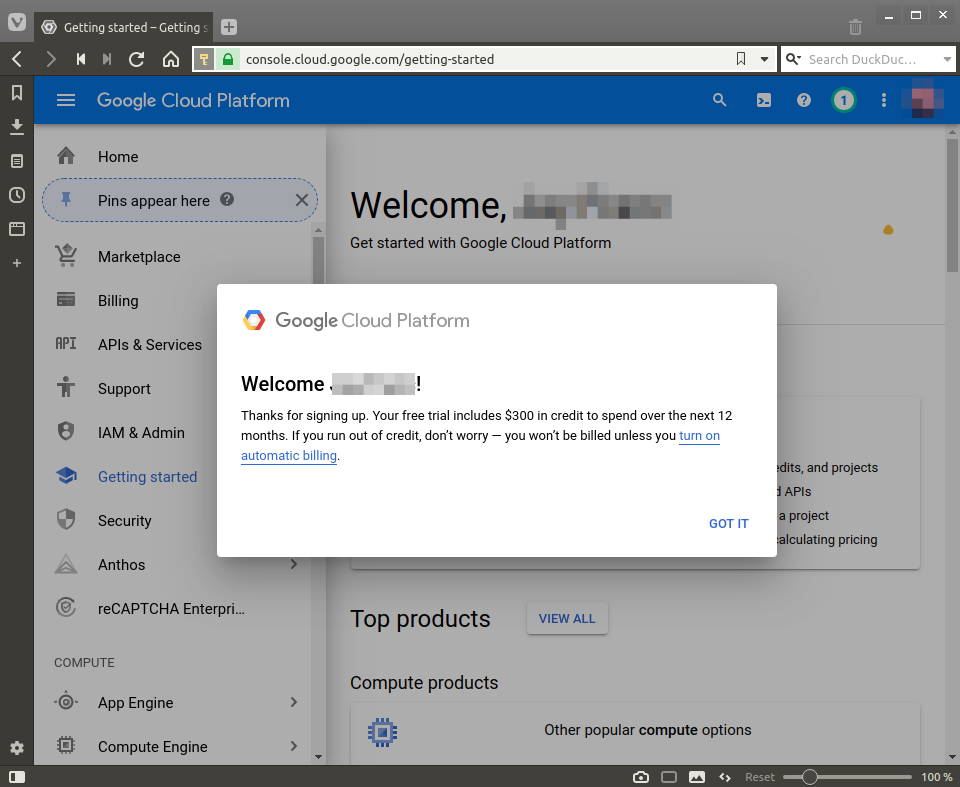 7. Congratulations you now have access to the Google Cloud Platform and have a $300 credits to be used.
If the notification for availing the credit is still showing, just click on "Activate".
---
For enquiries, product placements, sponsorships, and collaborations, connect with us at

[email protected]

. We'd love to hear from you!
---
Our humans need coffee too! Your support is highly appreciated, thank you!