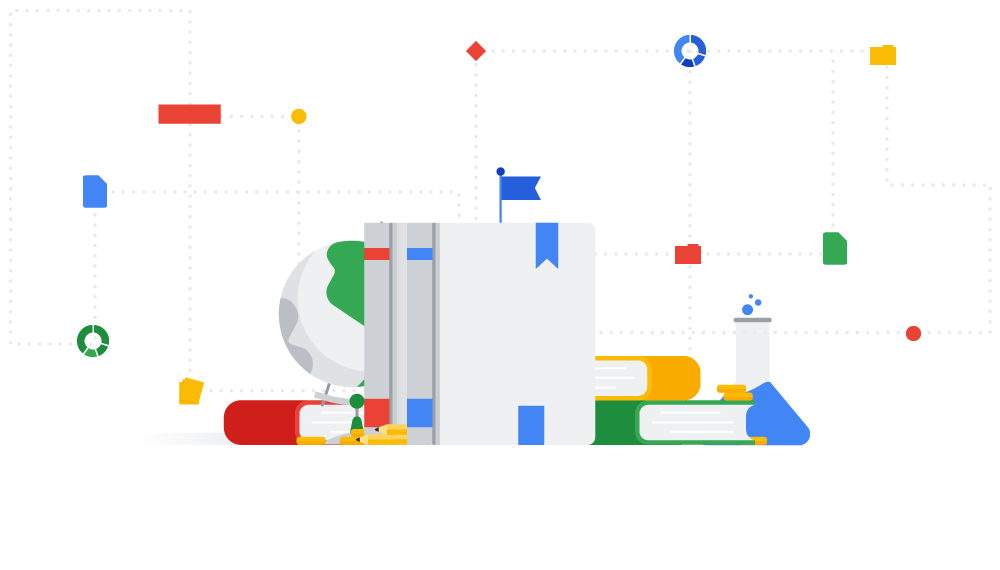 Schools and institutions are feeling optimistic that they'll be able to have more in-person instruction in the near future and are eager to welcome students back. But institutions know that reopening safely is a complex challenge and delivering the services we all count on– such as housing, dining and athletics– faces uncertainty. They must plan for the safety of many campus activities, functions and communities beyond traditional instruction. A McKinsey study reported that the average Cornell University student comes into contact with an average of 500 people a week!
To get fully operational, colleges and universities are turning to technology to help re-open campuses with student and faculty wellness and safety top of mind. Here are a few of the ways we're seeing schools start returning to campus.
Communicate widely and collaborate often
At Brown University, students communicate with peers and professors through Google Workspace for Education, allowing them to learn more organically and stay connected.  Productivity-driving apps like Google Docs and collaborative solutions such as Drive support the world-renowned educational experience students expect from Brown University. Brown also uses Virtru to maintain highly secure, private communications through Google Workspace collaboration tools and an intuitive encryption service so users can stay focused on security.
And long-time Google Workspace institution, Lafayette College, enjoys significant savings in time, support, and costs. They've freed up staff time for more meaningful work, which helps the school attract and keep faculty. "With Google Workspace for Education Plus, we look forward to not having to worry about deploying the physical resources to run services on-premises and shifting resources to other priorities across campus," said Bill Thompson, Lafayette's director of digital infrastructure.
Address learning enablement and access for students
Virtual desktop instances provide students with a consistent, high-quality experience which they can access from any device. The Anoka-Hennepin School District, one of Minnesota's largest K12 districts, serving approximately 38,000 students, offered access to programs like Adobe on Chromebooks. "This was a unique opportunity to leverage CARES Act funding to meet the unique needs of students in distance learning," said Joel VerDuin, Anoka-Hennepin's chief technology/information officer. "By offering these applications virtually, students can continue working with the same applications and curriculum they used in their classroom environments."
We've broadened availability of the Unizin Data Platform (UDP) to help institutions see a holistic view of each student. The UDP lets schools share and analyze data from learning management systems and student information systems, such as video management tools, proctoring tools, and assessment platforms. This allows them to use learning data to deliver more effective and engaging student experiences, and know which levers to pull when challenges arise.
Prioritizing physical and mental health of students, faculty and staff
Using Google Cloud data analytics tools, universities can identify possible coronavirus cases and share important health and safety information. Rice University uses BigQuery and Looker for contact tracing and to make operational decisions. This allowed Rice, a highly ranked U.S. university with more than 7,000 students and nearly 700 full-time faculty, to keep on-campus learning going during the fall 2020 semester.
It's incredible how quickly educators pivoted, and while some form of hybrid learning may be here to stay, these schools and universities offer ways to transition back safely and help everyone adjust. You can hear more from Washington University in St. Louis about scaling COVID-19 related campus solutions through virtual agents, contact tracing, and Google Cloud's end-to-end vaccine management platform in this on-demand webinar: Campus Reopening Solutions for Higher Education.
By Jesus Trujillo Gomez, Strategic Business Executive, Higher Ed & Research, Google Cloud
Source Google Cloud Blog