Overview
Vokoscreen is a video desktop recorder for Ubuntu that allows selection of the screen area, setting the number of frames, and even provide a zoom function on the area the cursor is located.
Prerequisites
Installation
01. Install using the following commands


$ sudo apt-get update

$ sudo apt-get install vokoscreen


02. Once installed can access the application using the launcher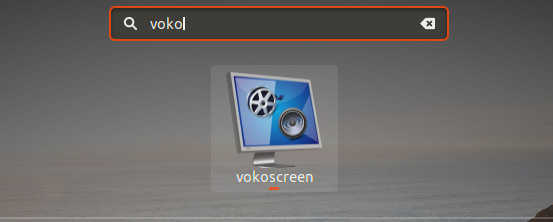 or via the command line

$ vokoscreen


03. It will open the Vokoscreen user interface.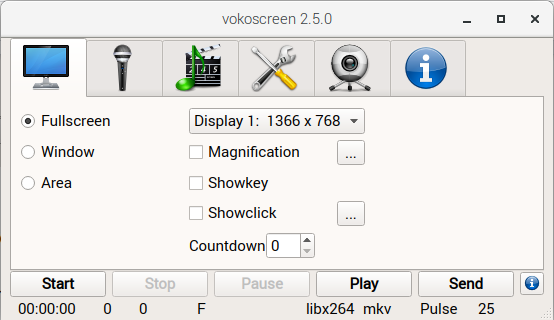 Features
Recording Area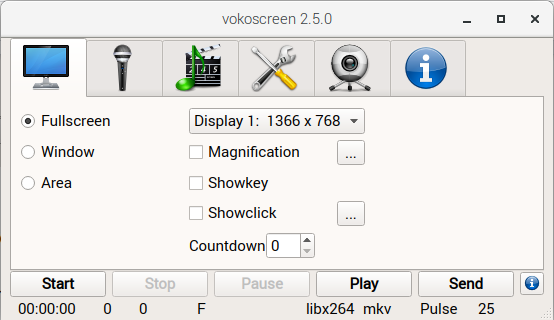 Fullscreen – records the whole content of the desktop
Window – allows selecting an application window to record
Area – will open a floating selection with edit to allow which section of the screen can be recorded
Area Selection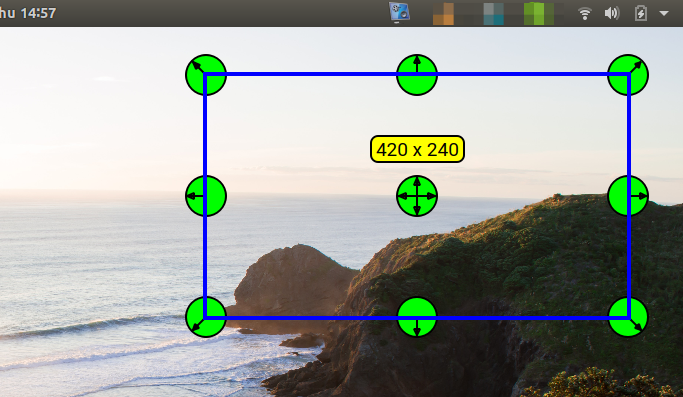 Magnification – Enables a zoom on the cursor
Showkey – Will display the keys pressed
Showclick – Shows a circle around the cursor to highlight any click event
Magnification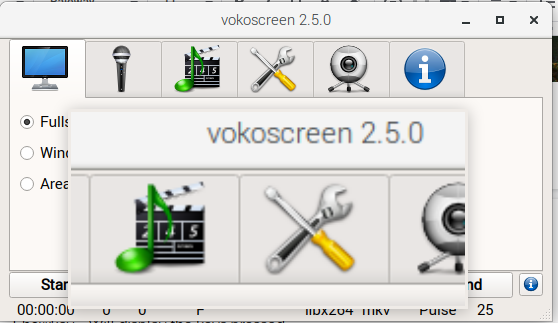 Audio Input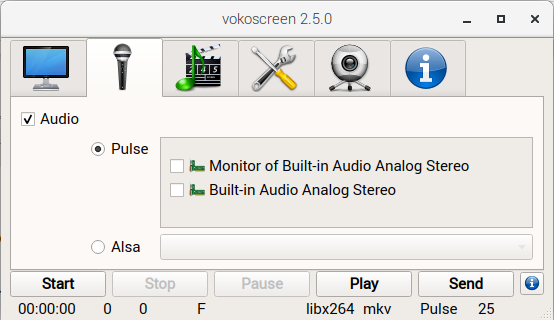 Determine the source of the audio to include in the Video recording. You can record any audio output from the operating system. An example is when you are recording a video conference and need to save a recording for future reference on participants that are not able to join.
Video Output Format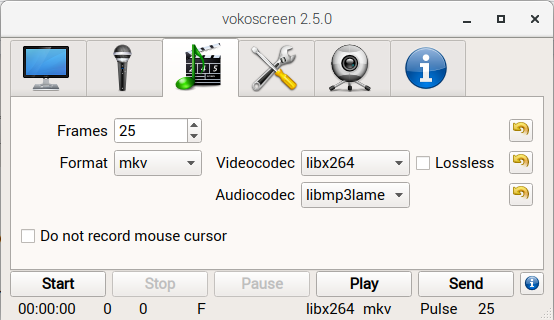 The "Frames" option determine the number of frames to include per second. Other settings include the output "Format" (MKV, MP4 and GIF), "Videocodec" (libx264, mpeg4 and huffyuv) and "Audiocodec" (libmp3lame, libvorbis, pcm_s16le, and aac).
Other Settings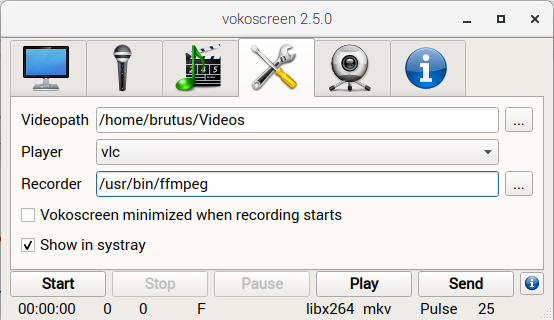 The directory on where to place the video recording can be configured using the "Videopath" option. The "Player" will be opened after a recording is completed and the "Play" button is selected.
Webcam Settings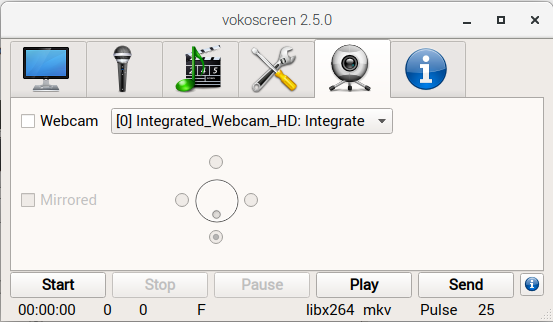 When enabled allows recording the video recorder by the system camera.
---
For enquiries, product placements, sponsorships, and collaborations, connect with us at

[email protected]

. We'd love to hear from you!
---
Our humans need coffee too! Your support is highly appreciated, thank you!