Smartphones, laptops and other computing devices have changed the world and has become a part of our everyday lives. This year's Made by Google products are designed to help you in your day-to-day tasks seamlessly and a core aspect of these new products is the concept of ambient technology, privacy, and sustainability.
Google's launched the following new products: Pixel 4, Pixel 4 XL, Pixel Buds, Pixelbook Go, Nest Mini, Nest Wifi, and Stadia. Here are the key takeaways:

Pixel 4
Google officially announced the Pixel and Pixel 4 XL. The Pixel 4 device boasts of large camera upgrades. There are now two cameras on the back of the phone, including a new telephoto lens. It also has a greatly improved Night Sight for taking those beautiful shots even in low-light conditions or full darkness.
Google Assistant in Pixel 4 is now faster. It has improved speech processing which means that more requests can be done right on your phone without always needing to connect to the Cloud. Pixel 4's Motion Sense feature enables you to make Quick Gestures such as waving your hand to snooze alarms or initiating face unlock when you reach for your phone.
Pixel 4 comes with the latest version of Android so you are sure to get the most up-to-date apps and features that comes with the OS. It also comes with a recording app that can transcribe voice recordings. The device comes with 6GB RAM, 90 hz display and Pixel Neural Core which is the engine for on-device processing, always-on computing, and machine learning. This packs a powerful processing power and keeps all your data safe and secure.
You can pre-order Pixel 4 for $799 and Pixel 4 XL for $899. The phones will ship on October 24, globally. Pixel 4 comes in three colors, including Clearly White, Just Black, and a limited edition, Oh So Orange.
Nest Mini
The second-generation Nest Mini is completely reengineered to make everything better. It packs great and quality sound in a small form plus the hardware and software is upgraded to bring out the bass.
Nest Mini has sensors that will light up when you move your hand toward it, indicating where you can adjust the volume. The device also goes beyond music. You can use the Nest Mini to call your devices from the Google Home app, as an intercom to talk from device to device or call someone for free using Google Duo.
Nest Mini comes with a dedicated machine learning chip that enables the device to do heavy processing for Google Assistant. Instead of always connecting to Google's data centers, the device can now process certain Google Assistant features on its own enabling a much faster response time.
It now comes in new color called Sky which was inspired by the Lake Como in Italy plus a wall mount. You can buy the Mini for $49 and you can pre-order it now on Google Store. It will be available on major retailers on October 22.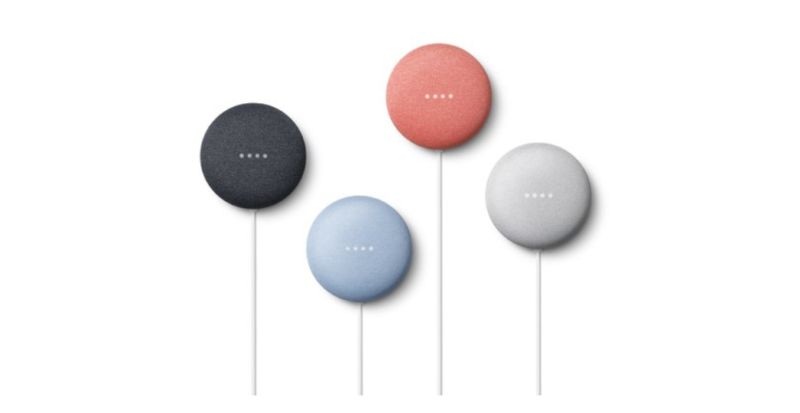 Nest Wifi
The Nest Wifi system is actually two separate devices consisting of the router and the point. It is more powerful than Google Wifi with up to twice the speed and 25% better coverage.
Nest Wifi comes in a very nice rounded cylindrical design. It is meant to be placed and displayed out in the open. It also connects with Google Assistant which means it can do everything that Nest Mini can. It's two devices in one.
You can get a two pack with one router and one point for $269, or a three pack with one router and two points for $349. You can preorder now in Google Store and will be on sale on November 04.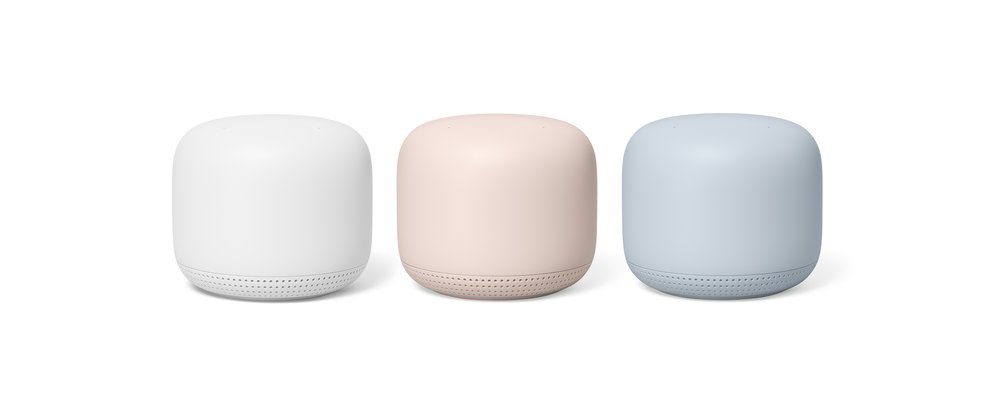 Pixelbook Go
In 2017 Google introduced Pixelbook, now they are making it available to even more people with Pixelbook Go. This laptop is very lightweight at barely two pounds and only 13 mm thin. It has all the features of the Pixelbook for only $649 starting price.
The touchscreen is at 13.3. inch and the battery can run for up to 12 hours. The top cover of the laptop comes in a sleek matte finish while the bottom has a ribbed texture for easier gripping. It comes in two colors, Just Black and Not Pink. This is a laptop that is designed for people who are always on the go.
You can start pre-ordering the Pixelbook Go at Google Store today.
Pixel Buds
Google is now venturing into the wireless headphones arena with their Google Pixel Buds. More than being wireless headphones, the Pixel Buds standout because of their seamless integration with Google Assistant and other Google services such as Google Translate. It provides a completely hands-free and faster access to Google Assistant.
The Pixel Buds are carefully designed to take into consideration the different sizes and shapes of ears. It has a stabilizer arc that gently secures it in your ear so you can be assured they stay put even when you are on the move. The unique hybrid design also delivers a powerful sound but still keeps you aware of the world around you. The spatial vent underneath it lets the right amount of environmental sound through so you are still aware of your surroundings
The Pixel Buds also has Adaptive Sound which dynamically adjusts volume as you move from a quiet place to a noisy one so you don't have to manually raise or lower the volume. Each earbud comes with two microphones that focuses on the sound of your voice so you are sure to make clear calls anywhere. You can get 5 hours of listening time on a single charge and up to 24 hours with charging case. Plus they are sweat and water resistant too.
Google Pixel Buds will be available in 2020 for $179. It comes in four colors: Clearly White, Oh So Orange, Quite Mint and Almost Black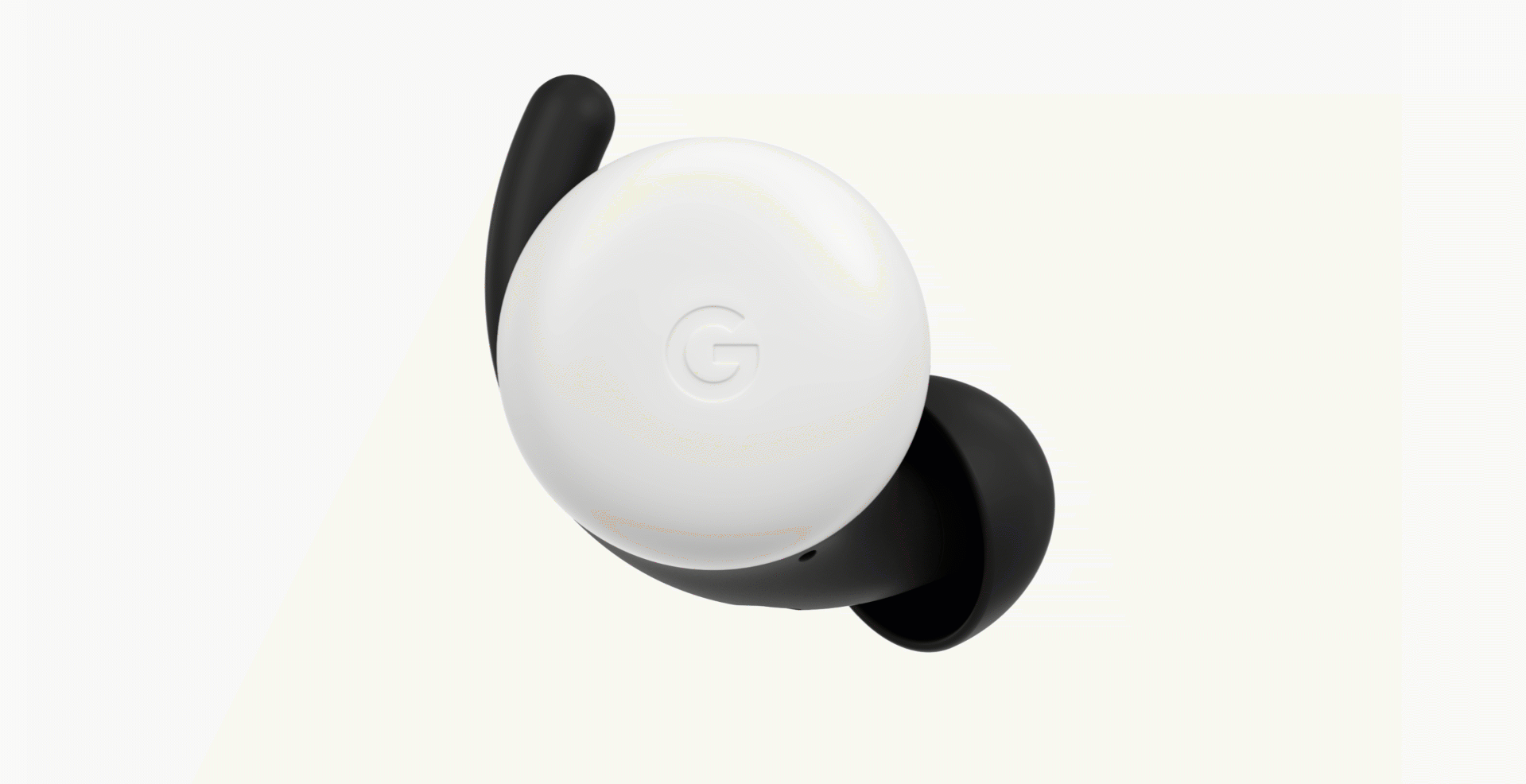 Stadia
Stadia is Google's cloud gaming platform. It will be available on November 19th. Stadia enables users to play game wherever they want whether on TVs, laptops, or smartphones. It's like a streaming service but instead of videos you get high-quality games. You don't need any high-end computer to play. Just plug-in your Chromecast Ultra, setup your Stadia controller, get the game you want and you're good to go. Your game runs on Google servers so you're sure to get premium quality of up to 4K resolution and 60fps.
---
Our humans need coffee too! Your support is highly appreciated, thank you!