Shortly after its launch in September 2017, Fortnite took over the lives of millions of teenagers around the world, becoming what was definitely the biggest gaming hype of 2018. By March 2019, Fortnite had amassed 250 million registered players and despite being free-to-play, the cross-platform game also turned into a major financial success for its developer Epic Games.
According to a recent report by SuperData, a digital gaming research company belonging to Nielsen, the game generated $1.8 billion in revenue last year, following up strongly on its record-breaking 2018. Digital games revenue, incl. mobile games as well as PC and console games delivered digitally, amounted to $109.4 billion last year, including $64.4 billion from mobile games. Interestingly, free-to-play titles accounted for the lion's share of that total, with players spending $87.1 billion on additional features and virtual goods for their favorite games.

As the following chart shows, Fortnite was the biggest free-to-play title of 2019, but it was by no means the only cash cow of the growing industry. According to SuperData, all ten highest-grossing free-to-play games passed the billion-dollar mark in 2019, underlining that freemium is the biggest trend in game monetization.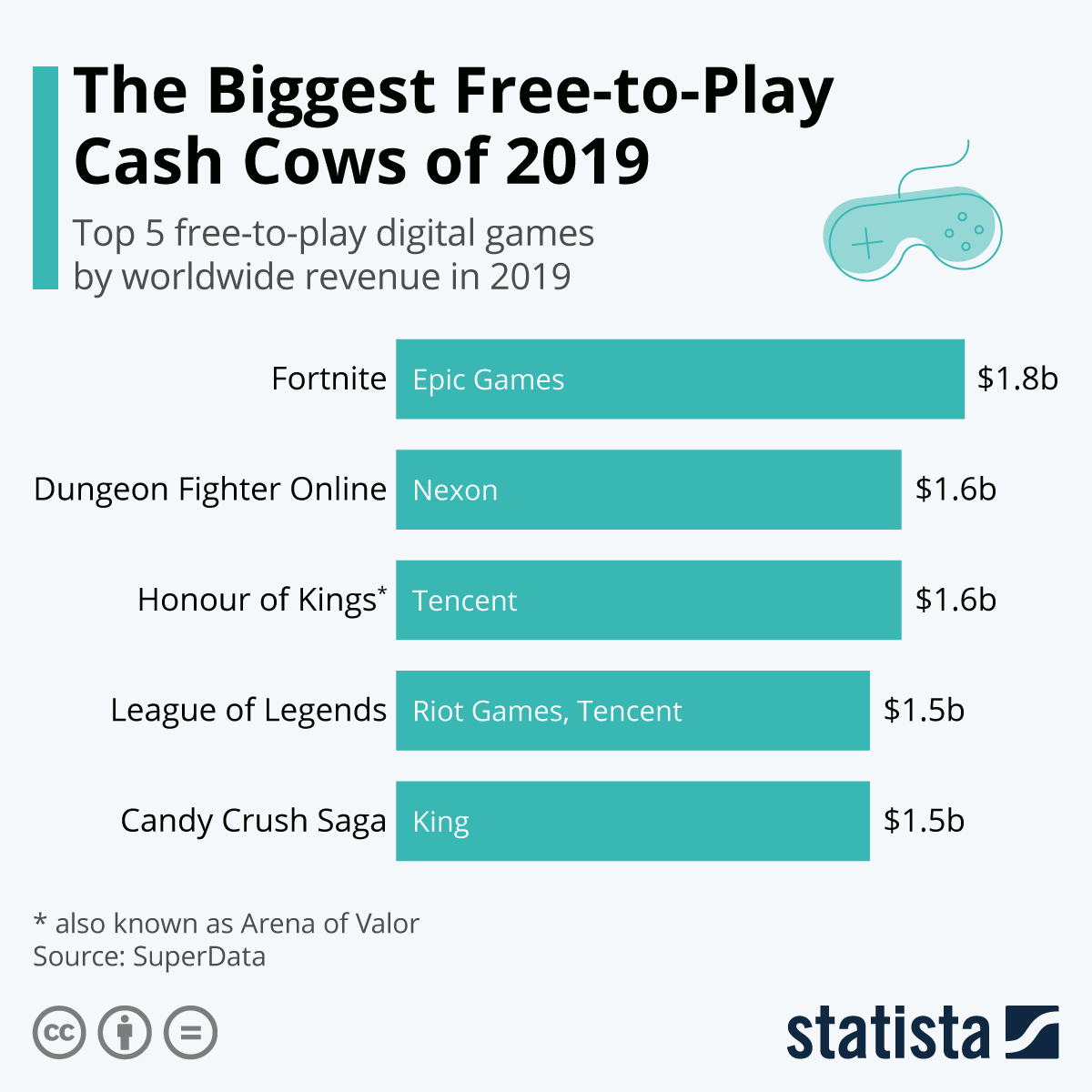 Cashing in on Free-to-Play Games
Coinciding with the rise of smartphone games, the video game industry has witnessed a trend towards games that are free-to-play and at the same time not really free. Games like Fortnite, Pokémon Go or Candy Crush can be downloaded and played for free but charge players for additional content or features that really make the game worthwhile.
Based on the notion that smartphone users wouldn't be willing to spend a lot of money upfront on casual games, the idea of making them free to access and only charge players once they're hooked quickly caught on, and today most major game studios apply the so-called freemium model when it comes to mobile or online games.
And it's working: according to SuperData, a Nielsen subsidiary specializing in digital games, free-to-play games generated $87.1 billion in revenue worldwide last year, accounting for 80 percent of digital games revenues (incl. premium console and PC games distributed digitally). As the following chart shows, mobile games account for the lion's share of free-to-play revenues, followed by PC games and console games, where the freemium model is not very common.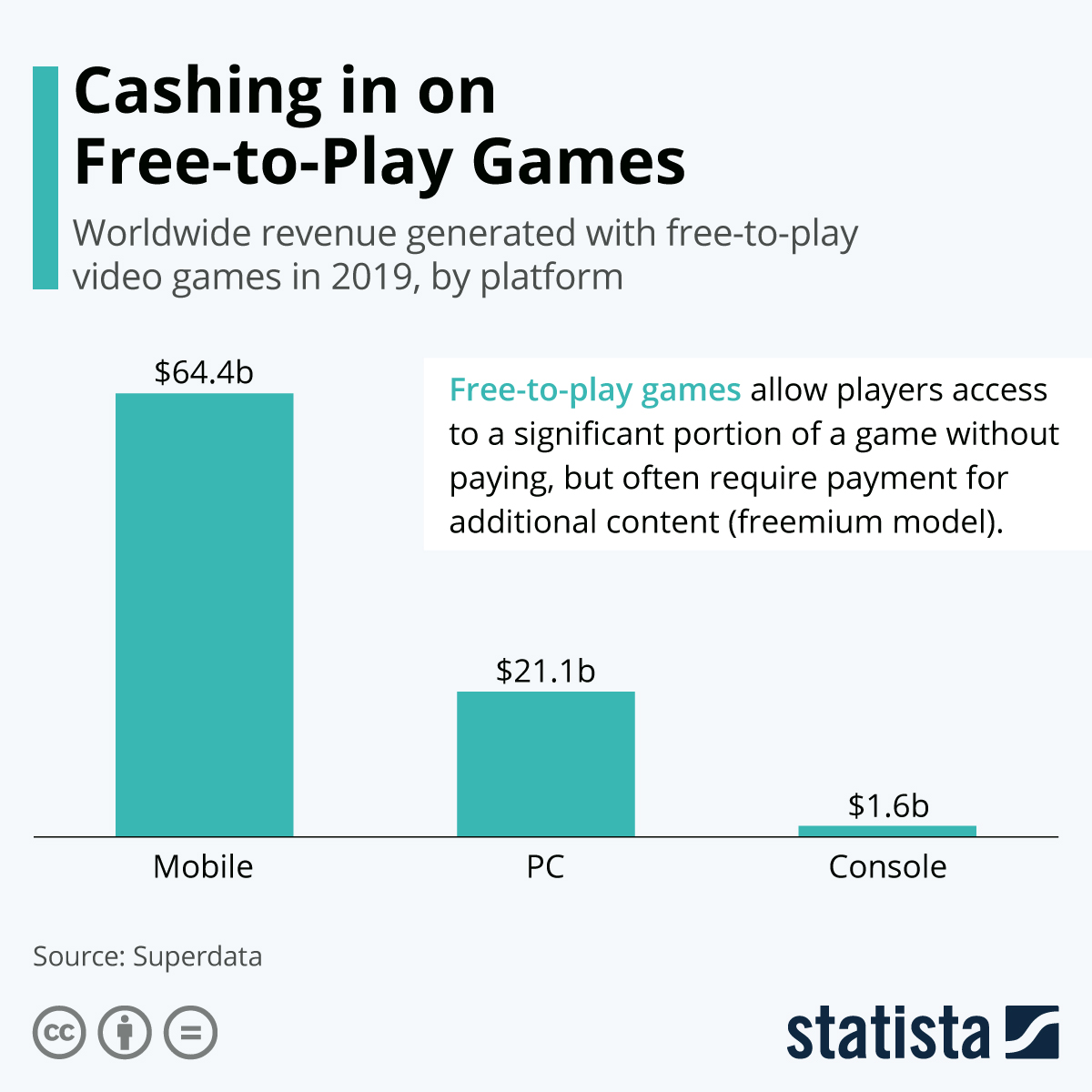 Felix Richter
Source: Statista
---
Our humans need coffee too! Your support is highly appreciated, thank you!